Merry Christmas!  
On behalf of the entire faculty and staff of Vision International, may God Bless You!  This Christmas will be a bit of a mixed bag for my family and key friends.  Without a doubt, Christmas was my dad's favorite holiday.  This year he  will be absent from our birthday party for Jesus, where he would relate how our tradition began over 60 years ago.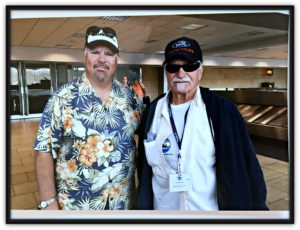 I am not sure if those of us who remain will talk about that first Christmas with my sister, mom, dad, cupcakes and cocoa, and happy birthday to Jesus being sung; but we will certainly remember our dad, who loved us and Jesus with all his heart.  I'll be thinking of him.
Christmas blessings to  you and yours…..
Dr. Stan
---
Christmas Holiday Hours
The Vision Administrative Office in Ramona Ca will be closed from December 15th until January 2, 2018.  
Please enjoy your holiday with family and friends, may it be a very blessed and merry holiday season.  We will see you in January!