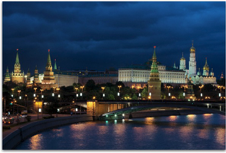 Eastern Europe and Russia Zone Leader: Ronald Bernier D. Min. rbernier@mbministries.org
About Dr. Bernier
President of the Board of Directors, Ministry to Education and Equip (MTEE)
Team member, Barnabas Ministries equipping pastors on the African continent (Ghana, Kenya, South Africa and Zimbabwe) Field training alumni for Vision International University teaching Masters and Doctoral students in Ukraine and Belarus
Founder of MBILD (Master Builder Institute for Leadership Development), working in conjunction with Vision to train Pastors and leaders in various languages including Portuguese.
Certified Leader for the Antioch School of Church Planting, Leadership, and Development.
Since the fall of the former Soviet Union, the initial openness to the gospel has changed to suspicion of the West and a rejection of Evangelical churches in many areas. Where communism is no longer a threat to religious freedom, orthodoxy often is. Eastern Europe consists of the following ten countries: Belarus, Bulgaria, Czech Republic, Hungary, Moldova, Poland, Romania, Russia, Slovakia, and Ukraine.
Rapid Expansion in Ukraine —   Under the leadership of our sister ministry, Ministry to Educate and Equip (www.mtee.org), presently lead by Dr. Ronald L. Bernier, Vision has over 800 students through this region, and into Bulgaria. The greatest majority of students reside in the Ukraine, where greater religious freedom allows for our unique program. Dr. Paul Shotsberger, who was a missionary in Ukraine for a number of years, helped to build a firm foundation for Theological education to flourish in Ukraine and beyond. In addition, with our recent networking with one of the oldest and most prestigious universities in Europe (Ostrog Academy National University in Ukraine) our students can achieve government recognized awards, allowing for marketplace ministry, government jobs, etc.
Eastern European Expansion in Russia– Dr. Paul Shotsberger, director of the MTEE mission in Ukraine, helped establish a regional training center with one of our Bible colleges in Kaluga, Russia. Through this program, pastors of local churches are brought in for an extended period, taught the course material and then return to their local churches to teach a bible college in their own church. This enables us to expand the bible college network in a more efficient manner. One of our graduates started a school in Khabarovsk, Russia, near the Chinese border. Additionally, a new school is scheduled to begin in Vladivostok.