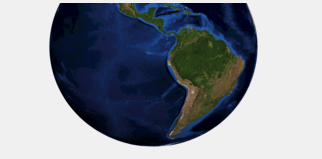 Latin America Zone Leader:  open
In Latin America, the average age is 26 years. It is estimated that 8,000-12,000 people are coming to Christ every day, so the chief challenge has been to properly disciple these converts to maturity, and to prepare leaders to serve the expanding church. New church plants are needed, and most local churches are being led by sincere, gifted and anointed young men and women who have minimal training or education.
In the light of the great need for leadership development, our primary goal is to finalize the translation of the Vision curriculum into Spanish, which will then be compiled into our patented Bible College in a Box for distribution. We presently have Bible college programs in Mexico, Spain, Puerto Rico, Dominican Republic, Honduras, El Salvador, Ecuador, Argentina and Cuba.
Here is an example of finding a key leader with the gifting to run with the vision of Vision.
Roberto Islas, a pastor in Mexico City, completed two years of college in Mexico, and then became a Vision student. After completing his Bachelors, Masters and Doctorate over several years, he became our Director for Mexico, has written several books, planted a local church, and established several Resource Centers for Vision throughout Mexico, with an eye on Guatemala. Hundreds of men and women have been trained in Mexico under Dr. Islas, resulting in numerous churches being planted throughout Mexico.