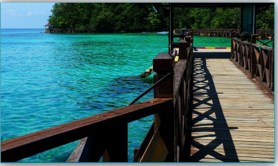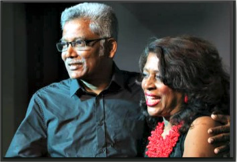 Malaysia Zone Leader: Dr. John Ezekiel johnjezekiel@gmail.com
Dr. John Ezekiel, and the growth potential is enormous. The need for laborers for the harvest will continue as the Gospel continues to be preached with power in this region. John Ezekiel is Indian Malaysian, born and raised in Malaysia. He is known as a Pastor to Pastors with a true apostolic grace on his life.
He traveled as an evangelist and church planter for many years, focusing on miracle evangelism. Now, with his wife Hepsi, Dr. John has founded and leads New Life Global Outreach, a vibrant local church in Jahor Baru Malaysia. John completed his studies from Bethany School of World Missions, Singapore Bible College and Vision International University. Dr. John gives leadership to churches and church plants in Malaysia, Singapore India and Indonesia, and provides leadership for the Vision Network in this vital region of the world.
The same statistics are used in Indonesia, the largest Muslim nation in the world, though actual percentage is estimated at between 30-40% and growing significantly. There are certain government restrictions placed on the church in these nations, but mainly on the direct posterization of Muslims.
Singapore is becoming more Christian, now approaching 20 % of the population. Here are a couple of quotes from Christians:
Singapore: Facts and Details
In August 2008, the Earth Times reported: Christianity is increasingly attracting followers of the Chinese religion Taoism, with young Christian converts finding an extended family at church, hip music, and opportunities to socialize, a published study said.
Christianity has seen its flock grow to 14.6 percent in 2000 from 12.7 percent in 1990, said the breakdown in the Straits Times. "There's a leakage from traditional Chinese religions, which don't seem to have the same appeal to younger people," National University of Singapore sociologist Alexius Pereira was quoted as saying. Of the 112 Christians in the newspaper study, more than half had converted from their birth religion. Half of the conversions came in their teens and 20s. [Source: Earth Times, August 9, 2008] In April 2009, AFP reported: Singapore has seen a boom in recent years in born-again Christian movements, which experts said people perceive as modern institutions reflecting their personal aspirations.
While Taoism and Buddhism are the traditional belief systems in Singapore, most people adopt them as a matter of birthright, rather than choosing to follow them as spiritual life codes. "Those who have converted (to Christianity) were probably not very entrenched in their original faith," said Mathew Mathews, a sociologist at the National University of Singapore. "People want to move out from traditional concepts of religion to a more 'classy' image with things which mirror our popular culture and are congruent to their own works and expectations," he said. New converts are encouraged to bring in more recruits, helping boost the number of Christians in Singapore."{Source: Agence France Presse, April 10, 2009
https://factsanddetails.com/southeast-asia/Singapore/sub5_7a/entry-3721.html}