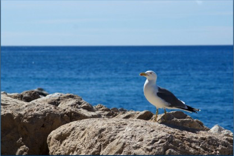 Zone Leader Mediterranean: Brian Van Deventer brianv@ememin.org
Brian traveled to Greece upon completion of University to serve within an existing ministry, headed by Gail Stathis and others. Brian served that ministry in various capacities, and in 1996, helped to co-found this new mission effort, EME Ministries. He now serves as the General Director for the ministry, which has its base in Glyfada, Greece (a suburb of Athens).
In the time that Brian has been engaged in cross cultural work, he has served as a Senior Pastor and Co-Pastor in the Glyfada Christian Center, where he still retains that leadership post. His primary responsibilities now include the general oversight of EME Ministries, including project oversight, fundraising and recruiting, personnel management, etc. He continues to travel in ministry throughout the countries of South Eastern Europe, the Middle East and North Africa as a speaker, and as point person with projects supported by EME Ministries. Brian also serves as the Mediterranean Zone Leader of Vision International Training and Education Network. With this role, he spends time interacting and assisting other local churches to develop education and training programs of their own.
"As a refugee from my beloved Iran, my life was hard in my adopted nation of Greece…but I am grateful for my new life here. I believe God is preparing me, through church here in Glyfada and Vision to return someday to Iran, to open schools of ministry and to help plant churches…by His grace we will do it." – (Name withheld for safety reasons)
Twenty-one modern states have a coastline on the Mediterranean Sea. As one can see, this is a vast area, some of which overlaps into Central Asia, the Middle East and Africa. Our World Zone Leader for the Mediterranean has responsibility for this vast area with multiple languages, in cooperation with our Western European and African Leaders. Our need is to find key leaders who can catch the vision of Vision in these nations