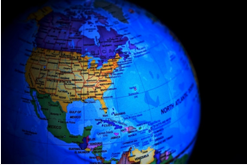 North American Zone Leader: Stan DeKoven Ph.D.
Dr. Stan DeKoven is the founder and President of Vision International Ministries, with programs including: Vision International University Vision International Training and Education Network, with Learning Centers in over 150 nations worldwide. Vision Publishing Walk in Wisdom Ministries International Association of Christian Counseling Professionals.
Further, Dr. DeKoven is the author of over 40 books and guides in practical Christian living, all of which are an outgrowth of his extensive teaching ministry both nationally and internationally. Dr. DeKoven is a graduate of San Diego State University, (B.A. Psychology), Webster University' (M.A. Counseling), Professional School of Psychological Studies (Ph.D., Counseling Psychology) Evangelical Theological Seminary (D. Min.) and is a licensed Marriage, Family and Child Counselor. As an Ordained minister and professional caregiver and educator, he is actively establishing educational programs and counseling ministry around the world and equipping God's leaders to equip the saints for end-time harvest.