Brazil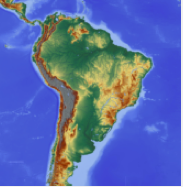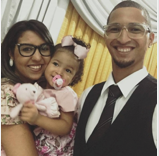 Brazil Zone Leader: Pastor Lucas Santana     lsantana@vision.edu                 
Pastor Lucas Santana was appointed as the National Associate Minister and the Brazilian World Zone Coordinator of Vision International University and Vision International Training & Education of Ramona, California, U.S.A on April 4th, 2018.
Pastor Lucas Santana is married to Janinny Santana. and they have a little girl Esther.  Pastor Santana is an alumni from Christ For the Nations Institute (CFNI) located in Dallas Texas and he is an ordained pastor through Fellowship of Ministers & Churches (FMC).He is an associate pastor at International Apostolic New Jerusalem Church (www.iainj.org) located in Brazil.
Lucas's ministry focus is church leadership and discipleship. His father, Pastor Jose Santana, has been senior pastor of the Apostolic New Jerusalem Church since 1989. They work together to equip and educate new leaders and pastors. They are called to open churches in places that no one else wants to go, and God goes before them to open the doors.
Pastor Lucas's expertise has been an invaluable asset to the work we do at Vision.
The Mission of the Brazilian zone leadership shall be to:
Recruit, mentor and conduct training seminars in the areas of his specific expertise in Brazil and other Portuguese language nations.
Establish Vision Extension Schools within areas where Vision does not yet serve, with approval from Vision International University and Vision International Training & Network Headquarters.
Assist in developing outreach to ethnic communities in which he serves, to include facilitating book translation
Advise in the areas of marketing strategies for all programs Vision International Training & Education Network and Vision International University.