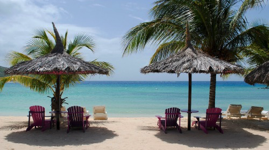 Caribbean and Florida Zone Leader: Dr. Darryl Webb dwebb@vision.edu
DR. DARRYL WEBB Associate with Global Market Development Global Center UN Commodities Caribbean/Pacific Asia/Asia Director Director/CEO Global Financial CEO and Founder / Business since 1976 www.globalfs.webs.com
Dr. Webb has been in full-time ministry since 1979. He is married to Kathy Webb. They have 5 children and 11 grandchildren. They have been in full time ministry since 1979. They served 13 years in Japan, overseeing Global Ministries International, a network of over 300 churches, ministries, and businesses, Dr. Webb has a B.A. in Biblical Studies, an M.A. in Pastoral Ministries, a Doctorate in Theology / Counseling, and a Doctorate in Christian Leadership.
Dr. Webb has been on numerous television programs, including the 700 Club and Atlanta Live as well as TBN in Augusta, Georgia and Portland, Oregon. He hosted his own radio program called Harvest Time. He now hosts two weekly TV programs called The Light House with Dr Darryl Webb and Outward Bound with Dr Darryl Webb.
Please see his website for more information: www.lighthouseminintl.webs.com
The Caribbean is indeed a most beautiful and diverse area of the world and one of the most religious. From our center in Nassau, Bahamas, our desire is to expand Vision to every inhabited island, and plant Bible College programs in every major town and city.
Our Goals & Needs
In spite of the seeming proliferation of churches, biblical illiteracy and syncretism (the blending of occult and native religion with Christian belief and practice) still abounds. The need for quality biblical/theological education, recognized by local governments, which is affordable and deliverable to the peoples, is essential for the development of this region for God. Our primary focus is to deliver the courses of Vision through local churches.
In Jamaica we are laid back, man but not all of us. Vision provided me, through correspondence to complete my degree now I serve my church with both power and the Word.
– Rev. William Smith